Houseboats from Poland have a chance to win the hearts of customers in the Balkans.

Between 17 and 20 May Marina Portorož will celebrate the feast of nauticals. This year's Internautica Boat Show in Slovenia attracts exhibitors and customers from all over Europe. During the event, yachts and the latest models of motor boats will be presented. There is no shortage of the Polish accent – the Nomadream brand, offering modern houseboats, will be there too!
We want to see how customers will react to our idea of ​​life on the water, and the trade fair in Slovenia is the opportunity to establish new business contacts. In addition to houseboats, we also offer a new project – foating home. These houses were created from an innovative approach to design and love for living close to the water. I hope that the Mediterranean region will welcome our proposals with enthusiasm. – says Dmitri Reingard, CEO of Nomadream.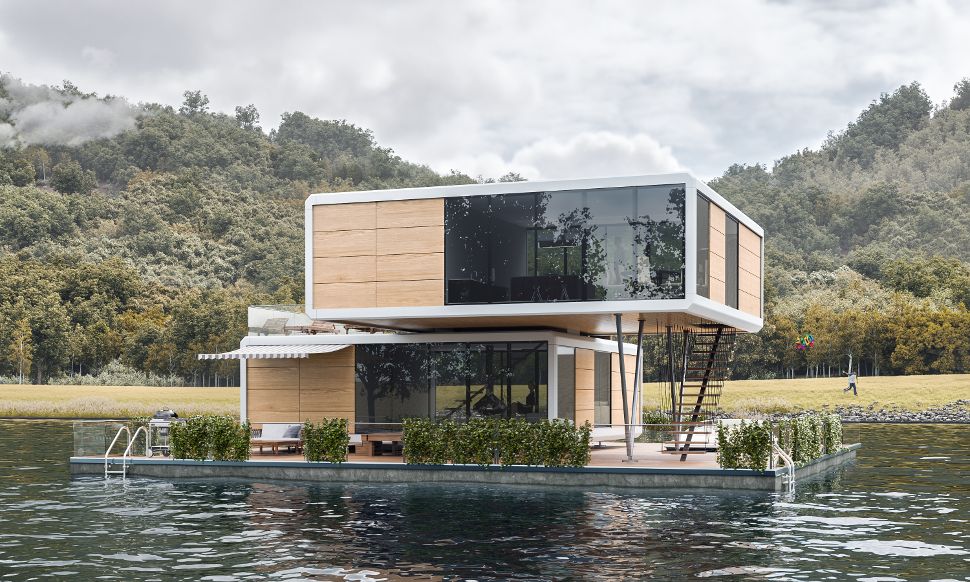 So far Nomadream houseboats were presented to the public during the fairs in Cannes in France and BOOTE in Düsseldorf. They received very favorable opinions, which allowed for the further development of the project. Currently, the brand is working on the concept of floating homes, i.e. houses built on concrete platforms floating on the water.