HOUSEBOAT MAZURY
Charter on the Masurian route with the houseboat Nomadream 1100, home port – in Giżycko.
Nomadream 1100 is the perfect houseboat for enthusiasts of charter cruises and holidays on the water, and for those who value comfort, functionality and modern design.
An easy-to-maneuver, comfortable and safe houseboat is the perfect choice for the whole family and friends.
The Houseboat is a comfortable, spacious, two-level catamaran with dimensions of 4.4 x 11.5 m, for a group of 8-12 people, it has 4 bedrooms with double beds and private bathrooms, a living room of 16 m2 with a kitchen and a sofa bed. It has a 60 HP engine. We require a skipper's license for guests planning a cruise, for guests without authorization we provide a captain for an additional fee.
CHARTER
Living layout
Living room with a sofa bed, two lockable bedrooms with bathrooms on the lower deck, two lockable bedrooms upstairs with two bathrooms. Terrace on the wheelhouse side and on the stern.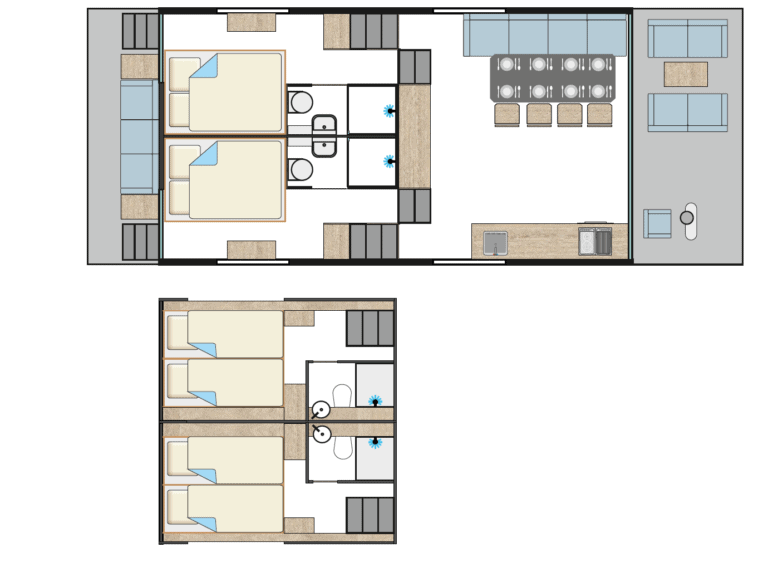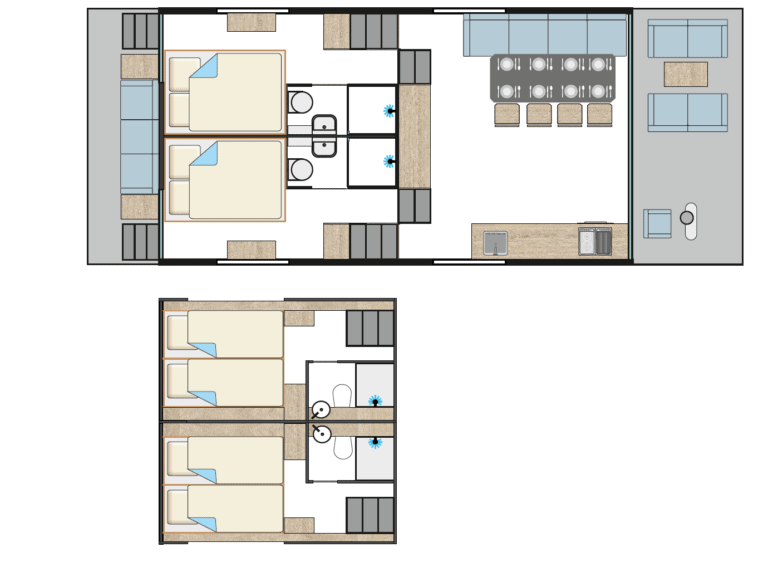 Residential amenities
WF
TV-42 inch
Fully equipped kitchen
Gas stove
Fridge
Coffee machine
Linen and towels
Installation of 230 V and 12 V in each room
Sun blinds
Wardrobes
Fully equipped lounge
Fireplace
Technical data
Length: 11.5 m;
Width: 4.4 m;
Height: 3.8 m above the waterline;
Living area: 50 m;
Terrace area: 15 m2;
Engine: 60 Hp;
Fuel tank: 100 L;
Water tank: 450 L;
Faecal tank: 320 L;
Thruster;
Maximum number of people: 12;
Design category: D